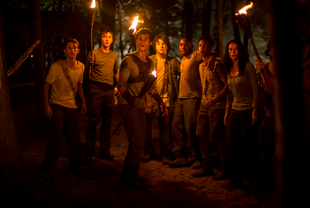 Billy was a mentioned Glader in The Maze Runner. He may have been named after William Shakespeare.
Biography
Edit
Billy was mentioned when he was ordered alongside Jackson to lock Teresa in the Slammer. He is not mentioned anymore after that and it is unknown if he survived the Maze.
Billy is seen escaping at the end of the first movie, The Maze Runner. It is unknown what happened to him afterwards as he does not appear in Maze Runner: The Scorch Trials.
Ad blocker interference detected!
Wikia is a free-to-use site that makes money from advertising. We have a modified experience for viewers using ad blockers

Wikia is not accessible if you've made further modifications. Remove the custom ad blocker rule(s) and the page will load as expected.