The Maze Runner Wiki is a free, public and collaborative encyclopedia dedicated to James Dashner's Maze Runner trilogy that anyone can edit!


Our database currently contains 212 articles and 755 images.
Editing · Help · Rules · Categories · Admins · Articles Needing Help

IMPORTANT NOTICE: Please respect all views and all perspectives. This wikia is meant for a better understanding of the novels, and for a strong, friendly community. Hateful or vulgar posts against someone or something can and will be removed by the Admins. Thank you for reading this notice; please spread the word, and keep it nice. This Wikia contains major spoilers from the book series and the movie, and they are in no way censored.
---

Click here for more characters...
---

The Flare (virus VC321xb47) is a man-made disease. It is a virus that slowly eats away at the brain, eventually turning its victims into bloodthirsty and irrational humans who consider cannibalism an everyday objective. People who have the Flare are commonly called Cranks. Every remaining city in the world has a special holding place for Cranks known as a Crank Palace.
Read More...
---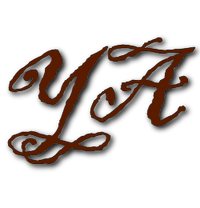 Young Adult Literature
Go to these sites for info or for help with your own wiki!
Alex Rider • Divergent • Gone • The Hunger Games • Lorien Legacies • Maximum Ride • The Maze Runner • Pretty Little Liars • Red Queen • The Selection • Uglies
Want your community included? See how!




What do you think of The Fever Code?
See more polls...
---

Loading RSS data...

Create blog post
so i am coming back after a long time off wikia.

Read more >

Hey. I'm trying to find a way to move on from Newt's death in the death cure and it says it helps to talk to other fans. I feel embarrassed to talk about it to my family and I was just wondering how …

Read more >
See more >
---
Please remember to see our
Policy
.
Join Gathering>
Ad blocker interference detected!
Wikia is a free-to-use site that makes money from advertising. We have a modified experience for viewers using ad blockers

Wikia is not accessible if you've made further modifications. Remove the custom ad blocker rule(s) and the page will load as expected.