NEW MAZE RUNNER TRAILER!!! This one starts off like the last ones we've seen, but we start with a voiceover from Alby! Watch below and share your reactions with us in the comments below!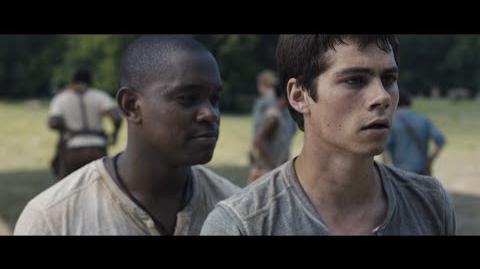 Literally flailing in our seats at what is happening in this trailer. So much action, so much drama, so much RUNNING! We get a little bit more of the other characters in this trailer along with another look at the Grievers! It seems like there will be a lot more of fighting and action than what was seen in the book AND, in the trailer, we see some of the very first footage of Ben's banishment!
So what do you think of this new trailer? Go!
Source: Hypable
---
---
Ad blocker interference detected!
Wikia is a free-to-use site that makes money from advertising. We have a modified experience for viewers using ad blockers

Wikia is not accessible if you've made further modifications. Remove the custom ad blocker rule(s) and the page will load as expected.