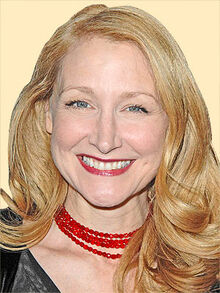 Interesting news, The Maze Runner fans! Apparently Patricia Clarkson (known for Pieces of April, Shutter Island, Lars and the Real Girl, and The Station Agent) has just joined the cast for the movie! Clarkson will be playing Chancellor Ava Paige, the highest ranking member of the organization known as WICKED (World In Catastrophe: Killzone Experiment Department). Paige and her organization try to test children to find the strongest, most intelligent warriors.
It seems like this movie is really getting a good cast together! What do you think about the choice for Ava Paige? Share in the comments below!
Source: EW
Is Patricia Clarkson a good choice for Ava Paige?
---
---
Ad blocker interference detected!
Wikia is a free-to-use site that makes money from advertising. We have a modified experience for viewers using ad blockers

Wikia is not accessible if you've made further modifications. Remove the custom ad blocker rule(s) and the page will load as expected.